Enjoy money-saving rates and fast, hassle-free service on auto loans. Whether you want a new or used car, truck, or other vehicle, a CHROME auto loan offers excellent value. If you already have a vehicle loan somewhere else, ask about refinancing! You might be able to lock in a lower monthly payment.
Rates as low as 3.99% APR




Terms as high as 72 months




Financing up to 100% of purchase




Convenient auto pay options

 

 
CHROME Drive Program — Sign and Drive the Same Day!
No back and forth. No hassle. Buying a vehicle is simple with CHROME Drive. Check out the hundreds of auto dealers that offer CHROME's low rate financing...then sign and drive the same day. It's just that easy. 
CHROME 24 Pay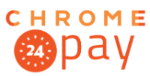 Making your loan payment has just gotten easier. Click the CHROME 24 Pay link to use your debit 
card or an account at another financial institution to make your CHROME loan payment right from your mobile device or com
puter.
Payment Protection
CHROME's Payment Protection is a voluntary loan payment option that can cancel or reduce repayment of your loan debt in case of an unexpected life event.
Let us help you navigate the process
Not sure what your next steps are? Trying to understand what options are your best options? Have a rate that seems too high?
CHROME's team is ready to answer your questions and review your options! We are available by phone, email or you can schedule an appointment in one of our three branches.
Give us a call at 724.228.2030 and select Option 1, email us at loans@chromefcu.org, or click here to schedule an appointment with one of our loan experts.
Search Inventory