Dream big, borrow smart.
A great choice for financing a new kitchen, a dream vacation, or anything else you have in mind. With a fixed rate and payment, you will have peace of mind knowing that your payment will never change.
We lend up to 80% of your home's value

Fixed monthly payments

Rates as low as 6.24% APR*

Terms to fit your budget

Schedule payments and manage your account easily via Online Banking
Let us help you navigate the process
Not sure what your next steps are? Trying to understand what options are your best options? Have a rate that seems too high? CHROME's team is ready to answer your questions and review your options! We are available by phone, email or you can schedule an appointment in one of our three branches.
Take the next steps, let's talk:
CHROME 24 Pay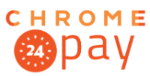 Making your loan payment has just gotten easier. Click the
CHROME 24 Pay
link to use your debit 
card or an account at another financial institution to make your CHROME loan payment right from your mobile device or computer.
*APR = Annual Percentage Rate. Rates reflect all possible discounts. Rates and terms are subject to change without notice. Rates are current as of 09/01/2023. All Rates are "As Low As." Your rate will be based on loan term and creditworthiness. Home equity loans may borrow up to 80% and HELOCs may borrow up to 95% of your home's appraised value.