Make your home the place to be.

Home equity line of credit gives you the flexibility you need.

 
Use a revolving line of credit to borrow as much or as little as you need – when you need it – by accessing the available equity you have in your home. As you repay your outstanding balance, you can borrow against it again if needed.
We lend up to 95% of your home's value

No annual maintenance fees and No minimum initial draw required




Conveniently draw your funds through Online Banking 

Revolving line of credit

Competitive variable interest rate as low as 8.50% APR*

No annual maintenance fees
For instance, borrow $25,000 for only $350/month at 8.50% APR*. There are no limits how often you can access your line, and you can conveniently draw on your line for up to 10 years!
Apply in as little as five minutes and close in a few weeks.
Let us help you navigate the process
Not sure what your next steps are? Trying to understand what options are your best options? Have a rate that seems too high? CHROME's team is ready to answer your questions and review your options! We are available by phone, email or you can schedule an appointment in one of our three branches.
Give us a call at 724.228.2030 and select Option 1, email us at loans@chromefcu.org(Opens in a new Window)(Opens in a new Window), or schedule an appointment(Opens in a new Window)(Opens in a new Window) with one of our loan experts.
CHROME 24 Pay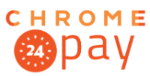 Making your loan payment has just gotten easier. Click the
CHROME 24 Pay
link to use your debit 
card or an account at another financial institution to make your CHROME loan payment right from your mobile device or computer.
* APR = Annual Percentage Rate. We have rates ranging from 8.50% APR to 11.50% APR. This is a Variable rate. Variable rate is based on WSJ Prime Rate and member credit worthiness. For example, a payment on a $10,000 balance at 8.50% APR would be $140.00 per month. Minimum monthly payment is $100. Other rates and terms are available. The rates disclosed are estimates. Programs, rates, terms and conditions are subject to change without notice. Membership eligibility required. Eligibility for this offer based on credit history and proof of income.  Rates are updated as of 08/01/2023.