The Ins and Outs of a Home Equity Line of Credit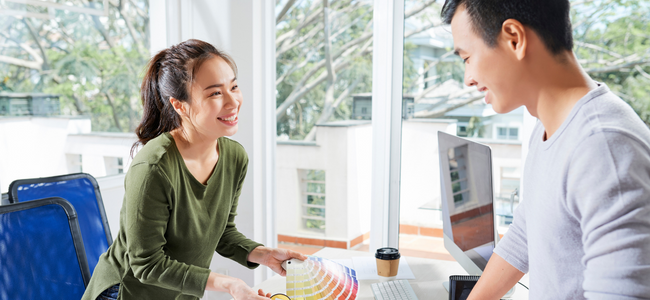 As a homeowner, there are significant benefits to using your equity as a source of financing. It's versatile, affordable, and a convenient way to pay for any need. It is also an excellent solution when consolidating high-rate debt. But first, learn how home equity financing works and why it's a beneficial tool.
What is a Home Equity Line-of-Credit?
A Home Equity Line-of-Credit (HELOC) is an open line offering cash access when needed. It's replenished as you repay, and you can tap into it again when the need arises. Your line is based on a variable rate, with your rate and credit line established via your available equity and creditworthiness.
This type of financing can also save money.
Using your home as collateral rewards you with a lower rate than alternative types of financing, including personal loans or credit cards. You'll pay less interest, save money, and keep payments affordable.
When you use your home as collateral, it's important to note that you will have a line on your property. But by taking a savvy approach and using the funds wisely, a home equity credit line is one of your most flexible financing options, with the advantages outweighing any downside.
Flexible loan amounts:
An excellent first step is calculating your available equity — and comparing that to the cost of your proposed project or purchase. At CHROME FCU, we offer financing amounts up to 95% LTV (loan-to-value) of your home's value and represent your borrowing amount compared to the value of your home.
Consider this example:
$100,000 Home's Appraised Value
= $80,000 Appraised Value X .80
<$50,000> Less Your Current Mortgage
= $30,000 Available Borrowing Amount
Home values have increased in the last few years. If you have equity available in your home and a project in mind or need to access funds, contact us, and we can help you take the next steps to maximize your borrowing power. Also handy is the Home Equity Line of Credit calculator.
Potential tax benefits:
Along with a competitive rate and beneficial borrowing amounts, some provisions allow homeowners to deduct some home equity loan interest at tax time. According to IRS.gov, "…interest on home equity loans and lines of credit are deductible only if the borrowed funds are used to buy, build, or substantially improve the taxpayer's home that secures the loan. The loan must be secured by the taxpayer's main home or second home (qualified residence), and meet other requirements." Please consult your tax advisor for more information and to determine if the interest is deductible.
An affordable credit line lies within your home!
A CHROME Home Equity Line of Credit allows you to:
Borrow up to 95% of your home's value.




Manage a low variable APR.




As you repay, your line is available to use again.




Pay for upcoming projects and other surprising uses!

Access funds 24/7 from CHROME's online banking portal.




What's on your to-do list?
The beauty of home equity financing is its versatility; you can use the funds for any reason! Home improvements and debt consolidation are common uses, but you can use the funds to meet any financial goal. For example, you can start your own business, pay for college, take a dream vacation, or plan the perfect wedding.
Enjoy unlimited options:
Home renovation projects.

Buy a car, boat, or RV. 

Take a once-in-a-lifetime trip.




Major dental work, like braces.




Make an investment.




Pay for college.

Build a garage.

Fund a wedding.




Start a business.




Pay off your mortgage.




Consolidate bills.

Add a new deck or put in a swimming pool.



Getting started:
Call 724-228-2030 and select Option 1, or email us at loans@chromefcu.org to set up a meeting with one of our loan experts to start exploring your options today!
*APR=Annual Percentage Rate. Rate based on creditworthiness of individual applicant and subject to change without notice.