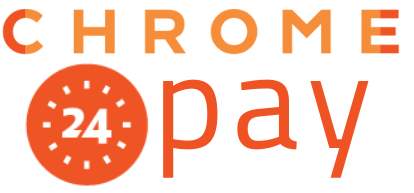 Welcome to CHROME 24 Pay!
This service allows CHROME members to pay their loan online or over the phone using a debit card or using ACH from another financial institution. Members can select a one-time payment or create an account to make regular payments. There is no fee for payments made online but members will pay a fee to make a telephone payment.
Select the link to make your payment:  CHROME 24 Pay
FAQ
Who can access CHROME 24 Pay?
Any member who has a loan with an outstanding balance can use CHROME 24 Pay.
Credit card balances cannot be paid using this service due to Mastercard regulations
What are my payment options?
You can select to make a one-time payment or create an account to set-up recurring payments.
Can I set up future ACH or debit card payments?
Yes, this option is available.
Can any payment amount be scheduled?
Yes, any amount will be accepted on the loan. The due date will advance when a full payment has been made.
Are principal payments only permitted?
No, not at this time.
Can I view my transaction history?
Yes. A button appears at the bottom right of the welcome screen.
Will I receive notification once the transaction is completed?
You will receive an email verifying the payment process has been completed.
How late can I make a payment for it to be credited the same day?
5:00 PM (EST) is our cutoff. The payment will be posted after 9:00 PM
What if I want to make a phone payment?
You will need to contact CHROME Care (724.228.2030) to complete a phone payment. There is a $5.00 fee for this service.
How is the $5 fee assessed?
The fee is assessed when the payment is made. It will appear as a separate posting the account.