CHROME's Community Impact Report 2022
In 2022, CHROME 's focus was on community connectedness through volunteering and education. These two community impact pillars were at the center of every event, sponsorship, outreach, and volunteering effort made by CHROME and its employees.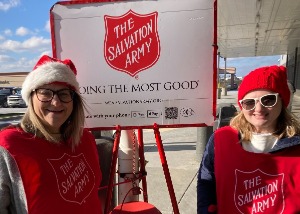 As a resource for financial and vocational education to the community we serve, the goal was to increase access and awareness, find more ways to provide resources to the community, and to connect with other nonprofits and programs with aligned priorities to help them deliver on their mission. 
This focus showed up in various activities like financial education to student and women groups, guest teaching experiences at local high schools, handing out thousands of pounds of produce every month, and more. CHROME's outreach in the past year continued to reach more underserved groups and provided more access to important resources for the whole community. 
Through education, CHROME worked with local school districts to provide vocational resources to students interested in finance, cybersecurity and the marketing industries. Employees gave of their time and knowledge hosting workshops for local accounting students, teaching classes at local high schools, and stepped into needs the schools had for local field experts.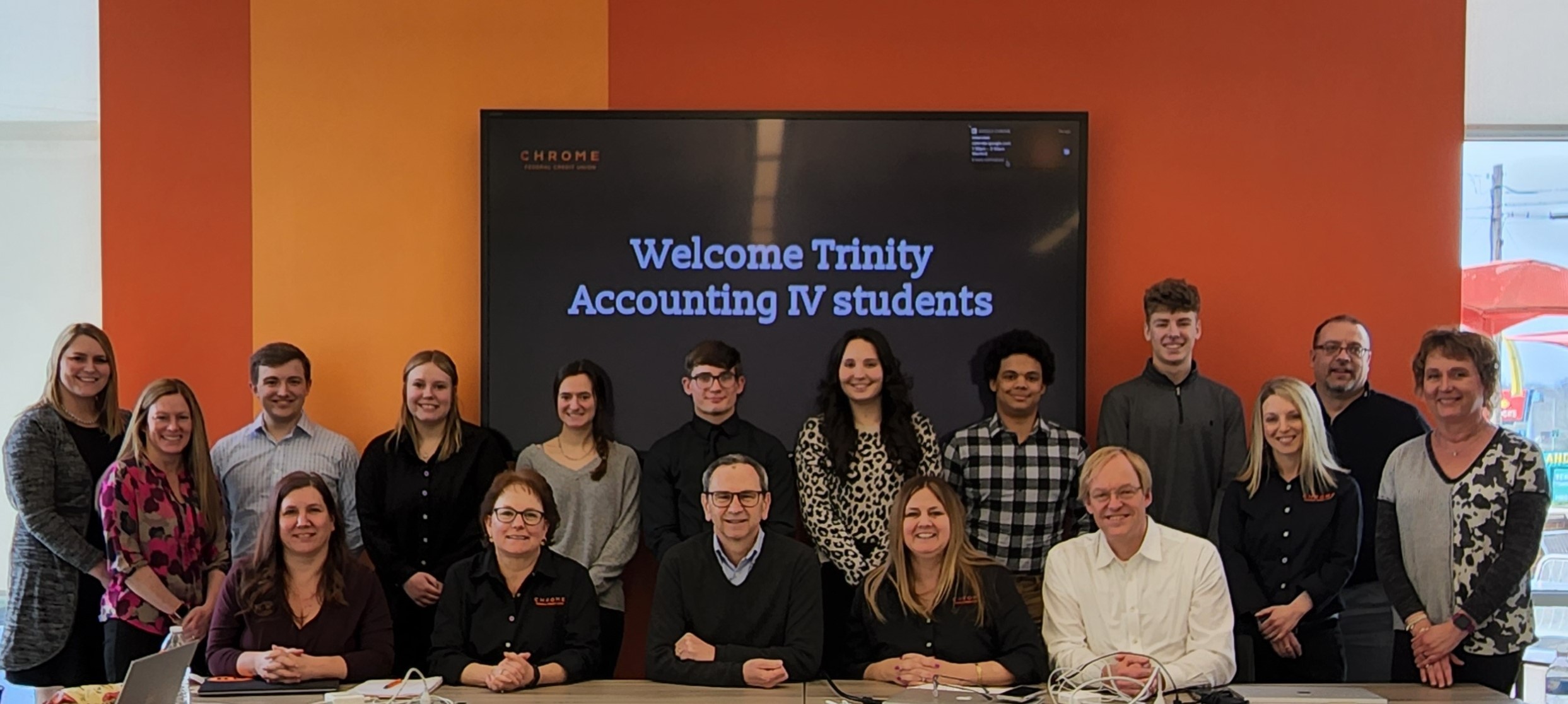 Also, through education, the commitment to providing Financial Wellness for All was rolled out to the membership and the community as a whole. CHROME amped up the financial education sharing by being available at community events like All for Her, hosting around 400 women who attended for motivational and educational resources. Employees went the extra mile to host "Fun with Budgeting" break-out sessions, and a webinar "Money Concepts for Teens & Young Adults" for high school students and their parents. Through CHROME's nonprofit partnership with GreenPath Financial Wellness, we were able to provide a website full of financial education tools and access to financial counselors, all complimentary to the community.  
Our financial resources are made available to everyone, members and nonmembers. Our goal is to serve our members and provide them the best resources to find the path to live financially well, but we would be remiss to not take the tools we have available and provide it to our communities that need it as well. Working together for the advancement of the whole community, particularly our underserved, helps everyone win.
CHROME employees continue to rise to the call to serve their community through their volunteer efforts. Every employee clocked volunteer hours in 2022, with an average of 17 hours each. CHROME's leaders, employees, and Board of Directors are engaged in the betterment of the community through action. The hours of distributing produce to those in need, helping to prepare local families to go back to school with the supplies and backpacks their children need to be successful, and rolling up their sleeves to donate blood are a few examples that demonstrate that commitment.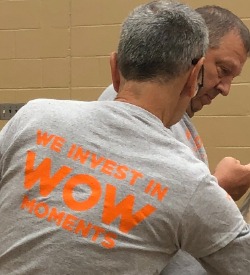 We may not be the biggest financial institution in town or have the biggest budget to donate to every organization, but our team members are committed to jumping in and making a difference through action. We are proud to see the accomplishments of our team in the community, and look forward to continuing to be a valuable resource for many years to come!