Best Practices to Keep Your Money Insured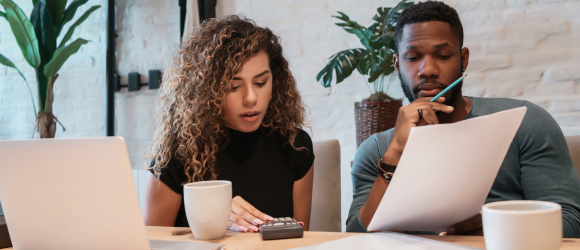 The current events in the banking industry have flagged many concerns for consumers and as a result have them questioning, "Is my money safe?" At CHROME FCU, we are proud to be able to boast a 5-star rating for financial strength for our members and the community. This rating is from BauerFinancial, Inc, a source for unbiased, independent bank and credit union star-ratings based on a financial institution's overall financial condition.
Important to note, Federal Credit Unions are regulated, chartered, and supervised by the National Credit Union Administration (NCUA), an independent agency of the United States government. NCUA operates and manages the National Credit Union Share Insurance Fund (NCUSIF), and under this protection, "not one penny of insured savings has ever been lost by a member of a federally insured credit union."
If you are concerned about the coverage of your funds, check out NCUA's Share Insurance Estimator. This easy-to-use tool allows you to quickly see if you have any needs to examine your accounts and areas of risk. This Share Insurance Overview video from mycreditunion.gov gives an easy-to-understand overview of NCUA's share insurance coverage.
Here are two easy ways to diversify your accounts if you currently have or expect to have more than the $250,000 insured balance under an individual depositor account.
Open a single share account for each adult family member.
A single ownership share account is owned by one person with no beneficiaries and is insured up to $250,000 per member. Share accounts include Savings, Checking, and Certificate accounts.
Increase your coverage by putting money into a joint share account. 
A Joint Ownership Share Account is owned by two or more persons with no beneficiaries insured up to $250,000 per owner with the primary owner a member of the credit union. Adding another joint account owner—like a parent—adds another $250,000 in coverage, and so on.
With two persons on the share account, this would be insured up to $500,000 by NCUA insurance coverage. This can be done in Savings, Checking, and Certificate accounts.
Still have questions about your insurance coverage for your funds? Let us help you! Reach out at 724-228-2030 (select option 1) to talk to a CHROME Care team member today or schedule an appointment to meet with one of our team members at a branch. Feel confident knowing that you are partnering with a federal credit union, and we have your back!
NCUA Share Insurance Coverage Overview